16. "I MARRIED HER!"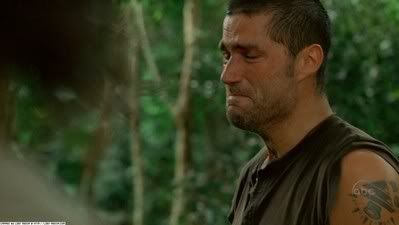 Damn, dude. What the fuck is wrong with you?
Although we will revisit the rest of this exchange much later on in the countdown, this particular aspect was, well, pretty uncool. It wasn't a badass, confrontational Jack Yell. It was a sad, uncomfortable, shift in your seat, get up and make a sandwich kind of Yell.
Yeah, seriously, Jack. I...uh...I think I dropped some Dharma wine over...that way....
Gotta go. Remember. 4, 8, 15, 16, 23, 42. Peace out, brother.